Your BKHosting account is automatically created as soon as you submit the first order. 
MY ACCOUNT allows you to easily:
Manage active services or order more,

Open support tickets,

Update contact information,

See knowledge articles with step-by-step instructions on the most common topics

See the latest BKHosting promo-announcements,

Update billing information,

And much more… explore your account and let us know if you have any questions anytime.
Login to your BKHosting account:
1.     Go to https://www.bkhosting.eu/
2.     In the upper-right side, click My Account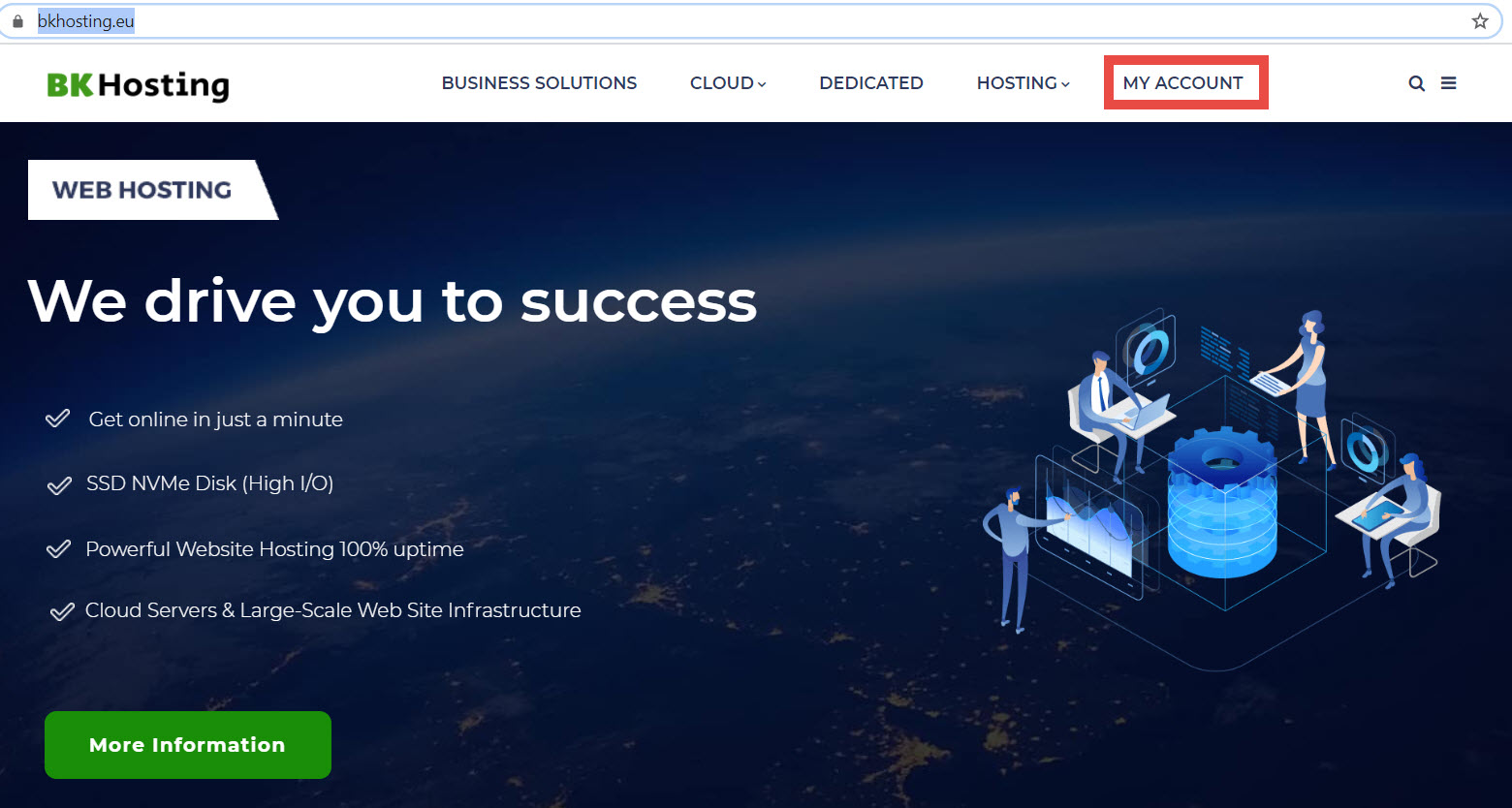 3.     Login with Facebook, Google, or your Email Address
Note: Your BKHosting account is activated after submitting your first order. The Login method for your account is defined during the order process, at Checkout. See how to create a BKHosting account.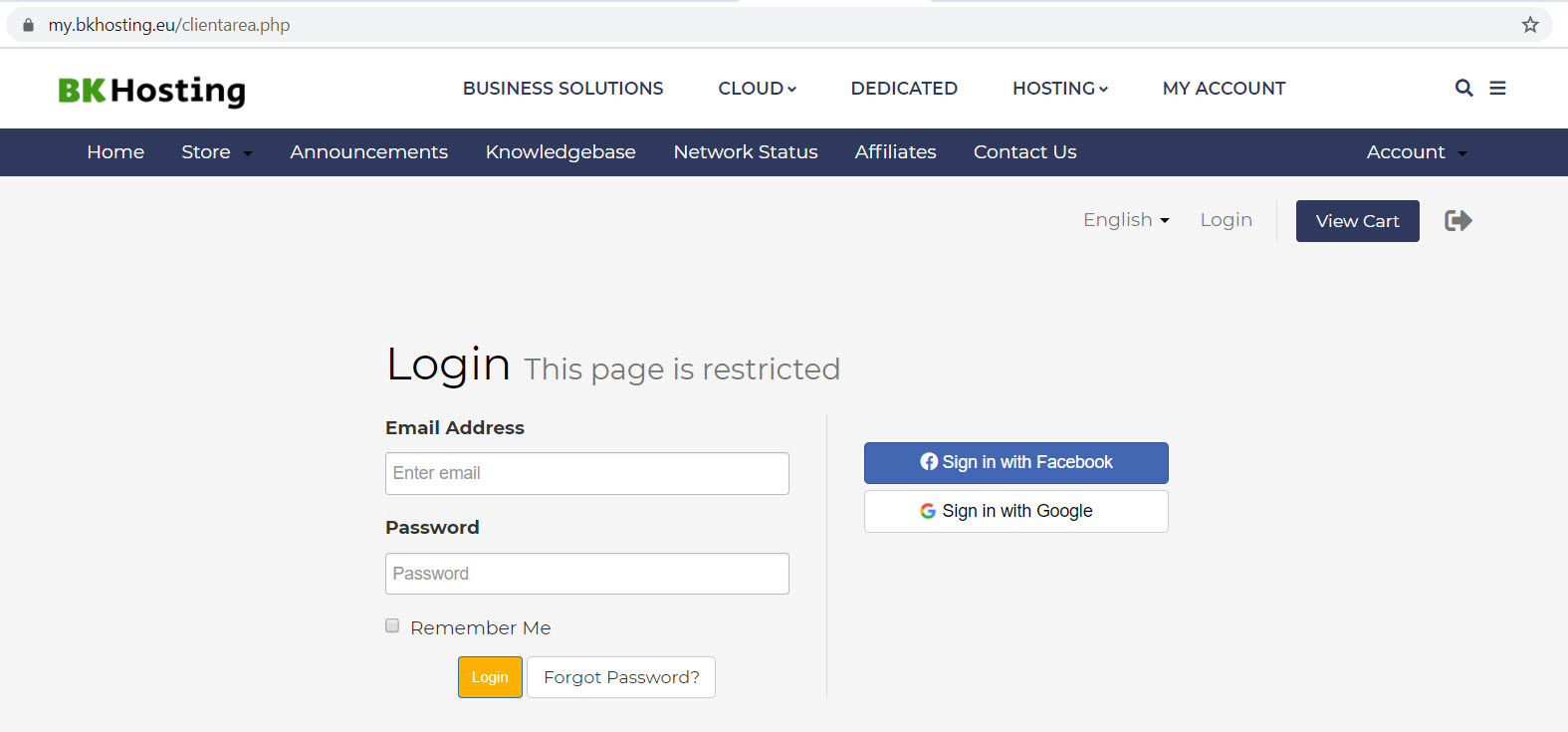 4.     Explore all available options under MY ACCOUNT